Vulnerabilities extend beyond refugee populations – AGORA finds shared pattern of urban poverty among host and refugee populations living in Kampala
April 29, 2019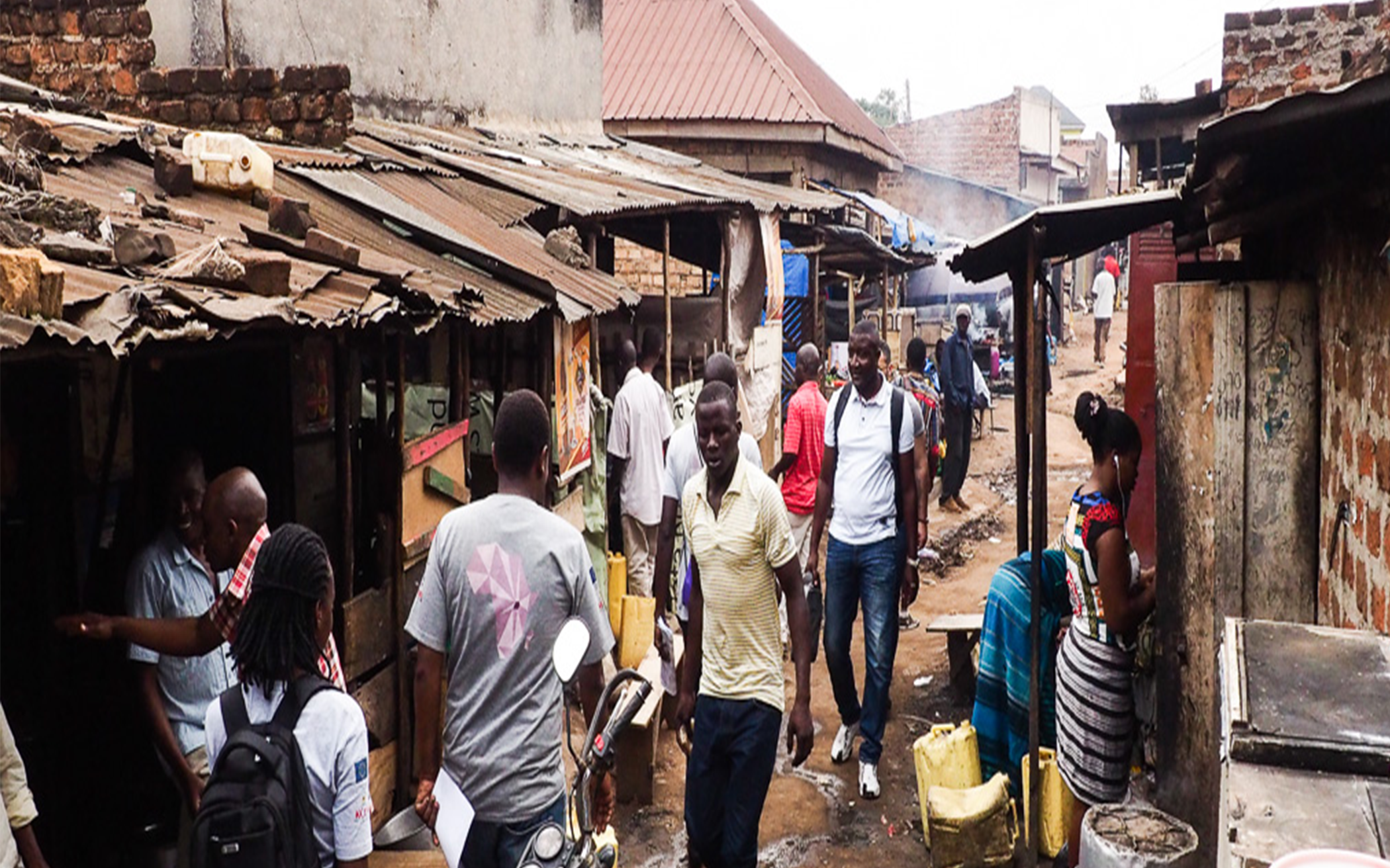 Bordered by some of the most crisis-prone countries in the world, Uganda hosts the largest refugee population on the African continent. Aside from the high numbers of refugees, the country is known for its progressive refugee-hosting policies, which have created pull-factors for people to settle in the country for various lengths – sometimes for good. In spite of esteemed national policies granting relative freedom of movement to arrivals, humanitarian programmes remain focused on delivering assistance to dedicated refugee settlements. Yet, as more and more refugees seek opportunities in urban centres, the demand for information on out-of-camp refugees, their needs and challenges remain high. Underpinning this shortcoming is a lack of understanding of the dynamics facing refugees and host communities in urban areas across Kampala, the capital of Uganda.
To address these challenges, IMPACT Initiatives, ACTED, the Norwegian Refugee Council and ACTogether Uganda partnered to pilot an area-based research methodology aimed at gathering data to inform refugee responses in urban settings. The work was led by IMPACT under its initiative AGORA. Through close engagement with public actors, such as the Kampala Capital City Authority, and international organisations, AGORA implemented a research project mapping the challenges refugees and vulnerable urban dwellers face in integrating to the ecosystem of a metropole. The research was built on a spatial analysis and mapped out services available to the assessed communities with the use of data from Open Street Map.
The AGORA report Understanding the needs of urban refugees and host communities residing in vulnerable neighborhoods of Kampala, Uganda was published in July bringing the data collected from nine slum areas scattered across Kampala together into a single document.
Among key findings highlighted in the AGORA assessment, were the shared obstacles in accessing services faced by both refugee and host communities mostly due to urban poverty and the lack of, for example, healthcare and education facilities. Despite the shared experience of the limits posed by poverty, the research found that host communities generally perceived refugees to be better-off than locals, which was noted to lead service providers to charge refugees more for, for example, accommodation or healthcare. These costs were found to create major barriers for vulnerable refugee households in accessing needed services in the city.
Furthermore, the assessment highlighted that vulnerable urban refugees are far from a homogenous group. Scattered in the poorest neighbourhoods of Kampala, the assessment noted that the needs of refugees varied greatly depending on, for example, their nationality, level of education and gender. Despite the variety of factors aggravating the vulnerability of refugee households, the findings clearly revealed that vulnerability was not a characteristic of refugees alone. As an indication of this was the reported vulnerability of female-headed households – regardless of whether representing refugee or host communities. Across locations, female-headed households were reported to face much greater economic challenges in sustaining themselves as compared to their male-headed counterparts.
In order to ensure that the research findings are plugged into concrete humanitarian programming and municipal policies, AGORA has supported the Kampala Capital City Authority in establishing a coordination platform for all stakeholders involved in urban refugee response. Established this year, The Kampala Migration Forum now gathers public institutions, United Nations agencies, local and international NGOs, and development partners together and supports them in planning for future interventions based on the findings of the report. With a successful research pilot completed, AGORA will continue to develop its work in informing the aid and development community on ways to strengthen coordination, policymaking and service delivery to best address the needs of refugees living in urban centres.